Meeting online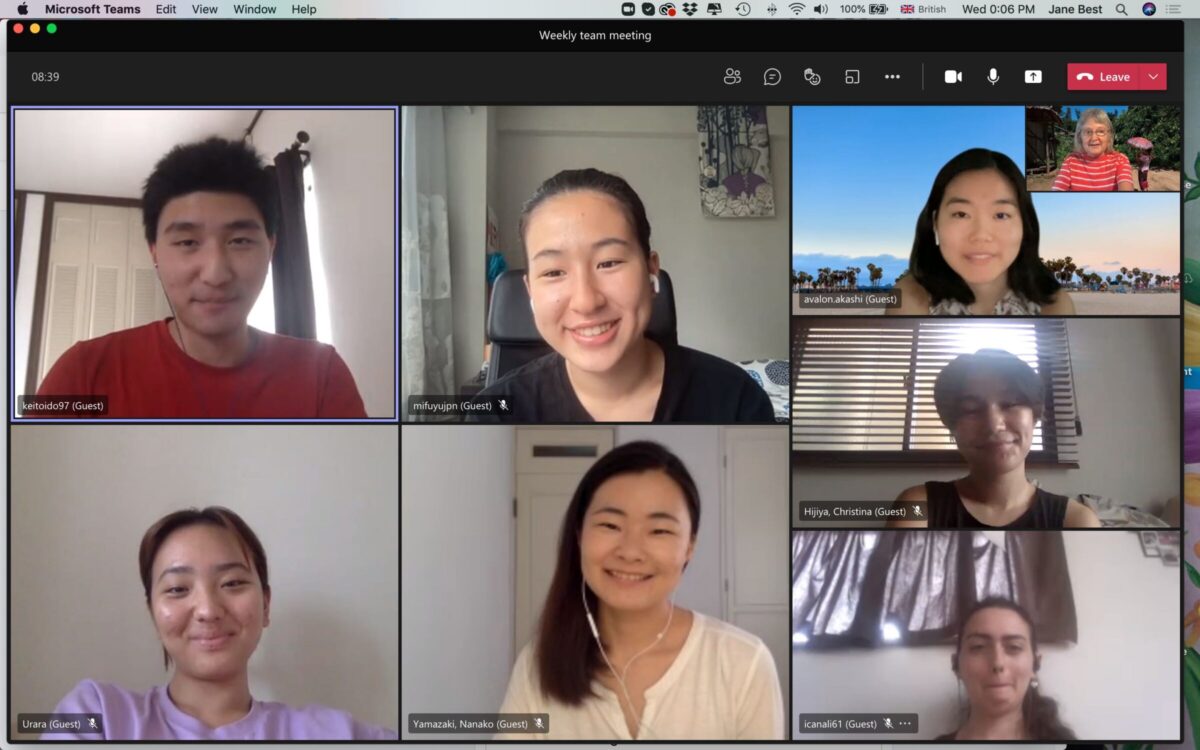 The pandemic doesn't stop us!
Since the covid pandemic started one year ago, like many other workplaces REI staff as well had to shift their working activities from the office to the living room.
Reorganizing everything remotely was quite a challenge not just for the staff but also for the interns who had to experience their internships in a quite unusual way. BUT, the REI team didn't stop working and if all the activities were transferred online so were the events, and the weekly meetings. Truth to be told, we are more active than ever. Every week we all meet through Microsoft teams from wherever we are located in Japan. At our weekly meetings feedback is always welcome from everyone, whether you are an intern or a permanent member of the staff, you are encouraged to share your views and suggestions on everyone's work. Despite the distance our teams are very active and coordinate well. Each member knows what she/he has to do, and we are always ready to help each other out.
It goes without saying that face-to-face meetings and working in close contact with your team gives you a completely different experience. Bonding with your teammates is easier if you share thoughts and laughs without a screen to separate you, and we hope to be able to go back to it as soon as possible.