Karenni Social Development Center Training Project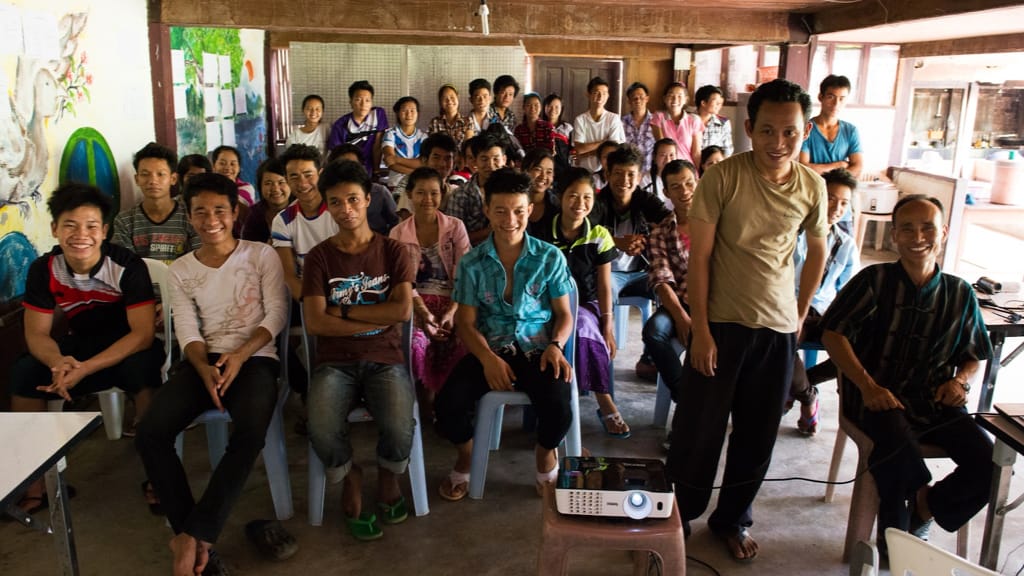 Agency: Karenni Social Development Centre
Karennni Social Development Centre (KnSDC) will conduct a ten-month training for 50 young adults from June 2015. The training will include non-violent social change, care of the environment, legal rights, human rights, gender issues, children's rights and community activities.
Once the students graduate they will go on to be mobile trainers spreading knowledge of human rights, the environment and law beyond the local community.
KnSDC will also conduct an Advanced Community Management Course for some of the graduates preparing them for leadership roles in local organisations.
In addition to the subjects above, students also learn computer skills and take English lessons. Nine months are spent in the classroom and one month working in the field gathering testimony related to their course work.
Students are selected from local high schools and organisations in the camp as well as from within Karenni state. There is an even split between men and women. KnSDC will consider all applicants, even those with limited education if they demonstrate a strong desire to learn about non-violent social change.
All the instructors are from the refugee community, many of them previous graduates of SDC.
Additional
Over the past eleven years, KnSDC has trained 294 activists from the refugee community. Many have returned to Burma to teach the KnSDC curriculum, at great personal danger, to communities inside Karenni State. Most, however, have joined the staff of Karenni organizations to continue ensuring that refugees know their rights and build up their communities as they prepare for eventual return to Karenni State.
Results
This training was provided to 23 female and 22 male refugees who now have the skills to spread this knowledge to their communities and beyond through NGO's and community based organisations. SDC also conducted advanced training for 20 students on community organization and mobilization, as well as other subjects. These refugees now have the skills to become community managers and some will become trainers with SDC. SDC also conducted training on free and fair elections, land rights and indigenous rights for around 100 people within the community. Members of the community now have more knowledge of their rights and many locals requested more workshops to increase their knowledge. This year SDC produced 50 activists and 20 community managers!
Case Study
I wanted to help my community. The mission of the organization was something that made a deep impression to me. Studying in school was very good for me as I could study many interesting subjects.

Kha Ra Lay