Kindergarten for Syrian refugees in Lebanon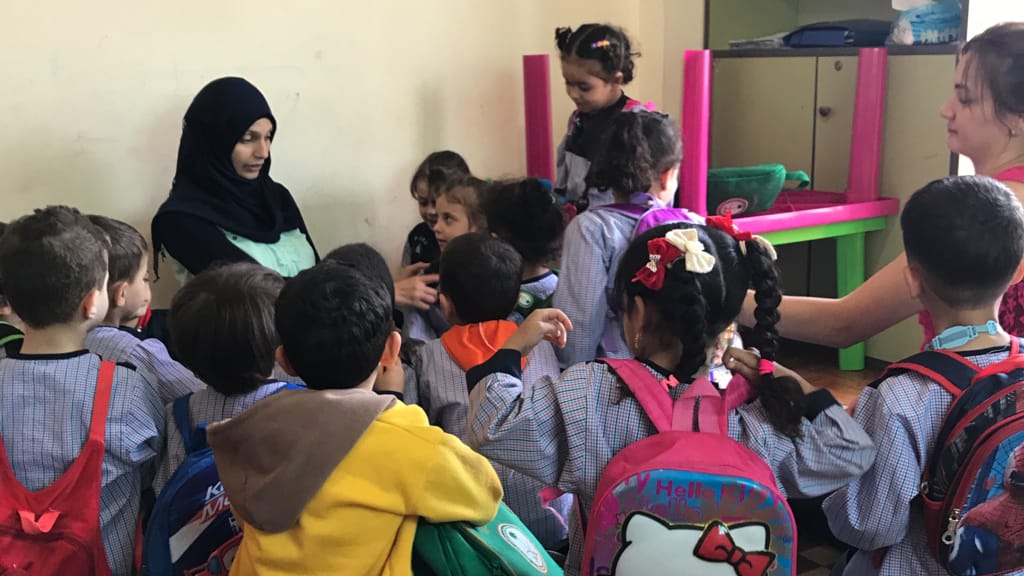 Published
October 1, 2016
---
Agency: PARD
Refugee children from Syria face the difficult task of going to school in a different language and culture. The schools in Lebanon are quite different than those in Syria and it is therefore difficult for them to adjust without preparation.
This project will send 110 Syrian refugee children from ages 4 to 6 to kindergarten for 9 months to prepare for entry into Lebanese schools. The project was implemented for the last 3 years and in all years all the children who graduated passed the entrance exams and were given seats at school. PARD will work with two other kindergartens for technical coordination and curriculum exchange to create the best curriculum possible focusing on education and psychosocial activities. On top of this, the teachers for the school will be mainly from the refugee community as many had worked in education before. The students will be able to learn about their new home and expectations for them at their new schools and will be able to comfortably participate in school life.
Additional Information
No kindergartens have been registering Syrian children except for new kindergartens established in the North and Bekka and support for Syrian refugee children and education is severely lacking. PARD has had extensive experience working with the community, especially the youth, children and women. The teachers have already worked with PARD and attended trainings on children's rights, games, psychosocial support for children during times of crisis and first aid.