Baby Kits and Elderly Care Project for E'Htu Hta IDP Camp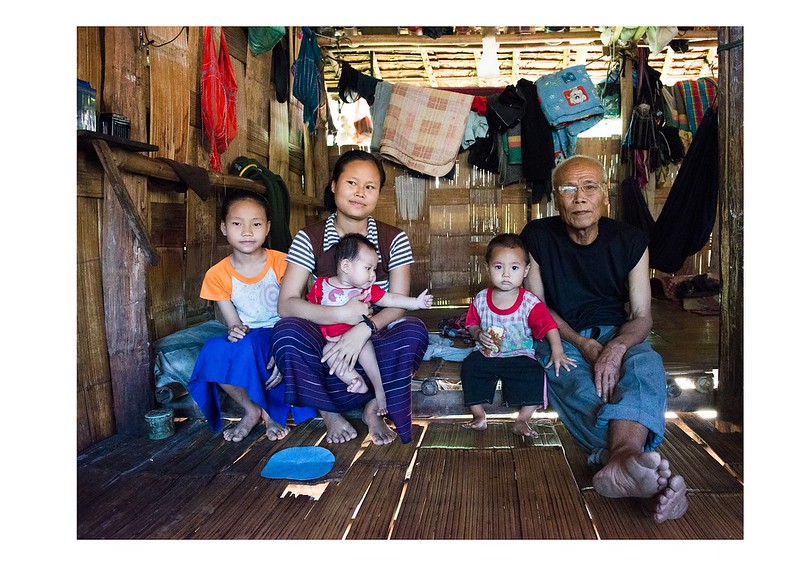 Published
February 1, 2012
---
This project's provided 200 basic baby hygiene kits and basic health information to new mothers in Ee Htu Hta camp, on the Burma/Thai border to improve the health and hygiene of Karen refugee mothers and babies. The distribution of these kits gives essential, practical support to new mothers, as well as providing basic health information to help them care for themselves and their baby. The funding also provided support to improve the health and well being of 174 elderly people in Ee Htu Hta Camp through the provision of nutritional foods.
Conditions in the camp are very difficult, with very little support for the most vulnerable women, children and older people. The camp is located on the Burmese side of the border and is not near any other refugee camps, so gets very little NGO support. Movement is very restricted and the camp is surrounded by a military base, so the refugees have to be alert and constantly live in fear. This makes it very difficult to have any source of income to buy items, such as nappies, soap or milk and sugar. In order to obtain these essential items, many women and/or their husbands and other family members are forced to look for sources of income outside the camp, placing them at greater risk of stepping on landmines and being caught by the Burmese military.
The project will ensure 200 new mothers receive a baby kit within a week of giving birth, providing essential support for them and their newborn. The kit includes nappies, baby soap, laundry powder, baby clothes, nail clippers, a sarong for the mother and candles, while also providing maternal health education through a pamphlet with key health messages included with the kit. This pamphlet is used to start conversations with mothers and families.
174 elderly people received nutritional food and hygiene items, such as Ovaltine, crackers, milk and soap, on a monthly basis to improve their health. In addition, the project arranged community events for these elderly people to come together and share their life experiences with each other and with young people. This fosters good relations and builds the relationship between elderly and young people in the community, making the elderly feel less isolated.
Additional Information
In E'Htu Hta camp, living conditions are very tough for new mothers. During the dry season it is very dusty and houses are small and made of bamboo with leaf roofing and are often overcrowded with a large extended family. However during the rainy season which lasts at least 6 months, everywhere becomes extremely wet and muddy meaning that washing and drying enough nappies, blankets and clothes to keep both mother and baby clean and dry is extremely difficult.
Results
This project provided 175 elders with nutritional foods and hygiene supplies on a regular basis. The elders often avoid asking for food from their family as resources are scarce, and therefore benefitted greatly from this aid. The supplies were often shared with children and grandchildren, who additionally saved money to use on other necessities when their elders received these package, and the aid therefore benefitted whole families and the community.
One beneficiary said: "After I became old, I feel like I don't have strength anymore but when I drink milk with sugar, it makes me feel stronger".
The maternal health project provided 142 new mothers with essential items for themselves and their newborn, in addition to basic health care education. Just like the elders receiving the nutritional and hygiene supplies, the young mothers also mentioned that they now saved money which could either be used for other items or saved for the future.
One beneficiary said: "After I delivered my baby, I got baby kit and it was very valuable for me. Baby kit fulfilled my needs and really helps my family."
Both projects used local products.