Building the Future: Community Manuals for Drug Addiction Prevention and Support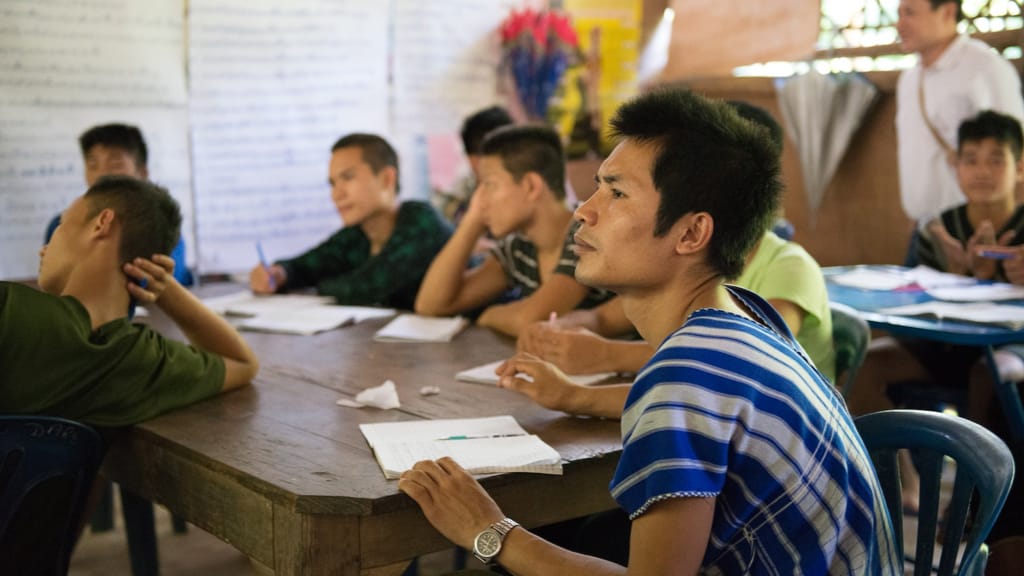 Agency: DARE
This project provided community training manuals on drug addiction prevention and support to members of the refugee communities living on the Thai-Burma border and ultimately to people displaced within the country of Burma, also known as Myanmar, itself. The manuals are an update to DARE's previous manuals, now over 10 years old, which were prepared and taught by members of the local refugee community. The previous set of manuals and the DARE program have proven successful in helping to combat the addiction crisis which has overtaken many of the displaced communities throughout Burma and South East Asia. These updated manuals are essential to DARE's vision of expanding its reach and providing more sensitive treatment and education threatened by addiction.
The manuals have been created and are being substantially updated to deal with the major addiction crisis among all communities, particular displaced communities, in Burma and the communities along the Thai-Burma border. The DARE program administrators are all members of the local community who understand the unique challenges that drug addiction presents to their community and who can better attend to those in need of support. The manuals are in the Burmese language and are protected from theft and damage so that they can be used for many years.
Additional information
REI has funded DARE programs for more than a decade. The DARE Network consists almost entirely of refugees from minority groups in Burma whose families have fled over the past several decades to escape ethnic violence in the country. DARE's programs have been a glimmer of success in the growing struggle to combat drug addiction. With these manuals, DARE hopes to expand its reach and provide better training to drug addiction specialists and workers.
Results
DARE received 2000 printed copies of their 273 page training manual in the Burmese and Karen languages. The manual was printed and tested in the camps with one cycle of treatments. The DARE staff improved in many areas including translation, English comprehension, increased computer skills and increased knowledge of the program and treatments among many others. The manual allows DARE to reach more clients with standardized treatment and allow people to support their communities. DARE is seeing this manual used in the camps, inside Karen State and in other countries where refugees have settled.
Case Study
We have worked on the borderline for 15 years without a full manual. In 2002 and 2004 we started to create a manual, we used this for a few years but needed to add more after developing extra modules and feedback from the community. Since then we have been hoping for an opportunity to put all the knowledge together. We have so much knowledge from our time that we have learned and shared, that we decided that if we can put all the information together it will be so useful and much easier for our program, it will be our gift to the program. If ever DARE is gone, or we cannot reach somewhere, the manual will live on as a gift to the community.

Law La Say – Program Coordinator, manager of manual project, translator.