Emergency Assistance for Zimbabwean Refugees in South Africa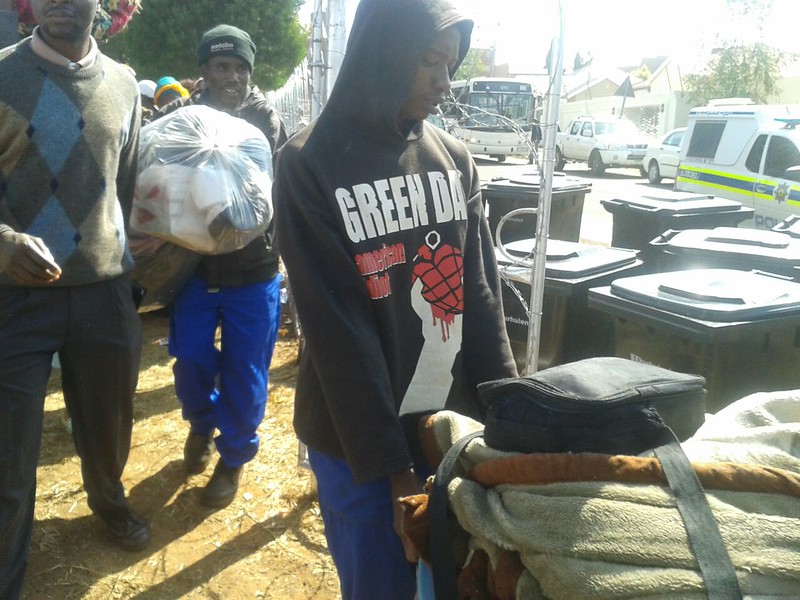 Jesuit Refugee Service (JRS) is providing emergency assistance to needy new arrivals fleeing to South Africa from the turmoil in Zimbabwe.
The turmoil and violence, the extreme inflation, and the lack of food in Zimbabwe have forced tens of thousands of men, women, and children to flee to South Africa for survival. The plight of these people is particularly difficult as fewer than ten percent of those who have applied to Home Affairs have been given approval to pursue seeking refugee status.
When they arrive in South Africa, many Zimbabweans immediately make their way to urban centres with the hope of finding employment and some means of survival. Finding a job is extremely difficult when the unemployment rate in the country is over 21%.
Funding provided by REI will assist JRS with focusing on emergency assistance for Zimbabweans. JRS will refer clients to existing refugee organizations and shelters for assistance.
Direct Beneficiaries:
550 Zimbabweans forcibly displaced will be provided with material assistance
150 children in need of care and protection will be referred to existing local shelters and will be provided with food and other emergency aid.
Result
599 Zimbabwean refugees were assisted through community services or education. Except in exceptional cases, emergency assistance was provided for a maximum of three months. In the case of accommodation, JRS advocated for admission of the refugees into shelters in the area and/or negotiated with landlords. The health officer assisted any Zimbabwean experiencing health difficulties. Based on the need, the JRS health officer advocated with hospitals and clinics to provide free service to the refugees. Vulnerable youth, who are no longer minors but who are alone in the country, were provided with emergency assistance and helped toward self-reliance.
Case study
Oscar is a 22 year Zimbabwean. He arrived in South Africa on the 4th February 2009. He has no relatives, his father passed away in 2001, and his mother in 2004. He had no possibility for a job in Zimbabwe. When he arrived at JRS, Oscar had been sleeping outside on Church Square. JRS assisted Oscar with accommodation, food and clothing and he immediately found a room for himself in Mamelodi East. He then received his last assistance from JRS at the end of May 2009. Shortly after that, he had started working at a security company. During October 2009, Oscar moved to a company in Johannesburg with an increase in salary.