Empowerment and Sustainability for Refugee Women and Children (2012)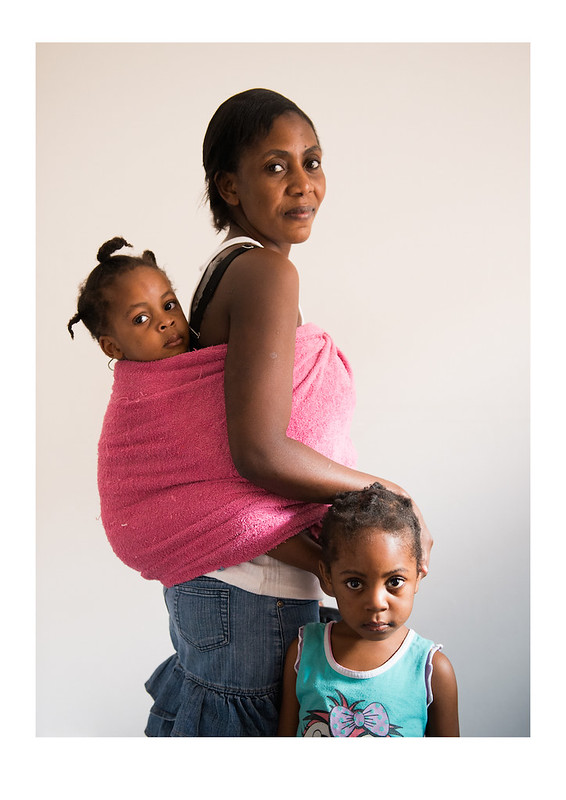 Published
February 1, 2012
---
This project provided 62 refugee women with useful skills and basic business knowledge that enabled them to find jobs or start small businesses in Johannesburg, South Africa. In conjunction, safe and secure childcare facilities were provided for approximately 30 children so that the women could fully engage with the educational programs, while their children were cared for.
Through providing this training and childcare support, the project enables women to become self-sufficient and support their families in the long term, once they leave the Shelter.
Refugees arriving in South Africa did not receive any assistance from the state in their initial months as they wait for a decision on their case. This coupled with economic difficulties and high unemployment (currently 25%) in South Africa mean even the most resourceful of asylum seekers and refugees are placed in a situation where they can become socio-economically vulnerable in the host society. With little means to support themselves and limited chances to improve their standard of living, many vulnerable women face an uncertain future in South Africa, so Bienvenu Shelter provides crucial assistance to these women and their children.
The shelter operates a series of sewing, beading and small business courses to provide the women with skills they can use to gain employment or generate a household income. These courses not only teach skills but aid in the healing process by building self confidence and fostering a sense of community among the women who go on to support each other in the future. The courses are also open to members of the local community, which helps to foster a better sense of community cohesion by introducing the two groups in a positive environment.
Additional information
South Africa continues to be seen as a safe haven for those fleeing conflict and oppression. According to the UN High Commissioner for Refugees one in five of all asylum requests in 2010 were made in South Africa. A total of 180,600 requests for asylum were made in South Africa during 2010. South Africa has a very high violent crime rate coupled with an escalation of xenophobic attacks on foreigners over the past few years makes for a precarious living situation for refugees and asylum seekers. Those most affected by such violence and economic uncertainty are often women, many of whom have either arrived alone or being abandoned by their partners in South Africa.
Results
The Bienvenu Shelter is open 24 hours a day, 7 days a week to help all the women and children residing at the shelter which may accommodate up to 45 people.
In order to achieve economic independent classes include full-time sewing and beading courses. The sewing course is especially popular, and led to an invitation to set up a stall at the local flea market. This stall provided extra value in covering training in marketing and sales.
Beside the courses, the Shelter offeres child care to allow single-mothers to attend the courses, thus benefitting the whole community as the child care is open to all children.
Medical care, psycho-social support and education is also available as a part of the integration process into the new community. A variety of projects is also open to the local community.
Case Studies
"As the days went by, I began looking forward to sewing class – it was a bit social and I found it challenging to sew some of the projects. It was interesting […] And then I thought if I could make slippers using African prints I could probably sell them. They would be different and it would be something I could do to make some money […] When I brought my idea to the sewing teacher he was very helpful with good suggestions and ideas. I am currently working to implement his ideas and a few of my own. I must say that it is a challenge starting a business from the ground up with no budget and very few resources, but I do have the skills I learned from the sewing classes and I am confident [in] my business idea."

Jacqualyn Bloy (31)
"I came here […] knowing nothing about sewing, [not] even how to cut the material but grade this shelter now I can sew properly what I want. Now I have the knowledge [and] certificate."

Dorcas Mundele