Livelihoods and Micro-Enterprise in Southern Sudan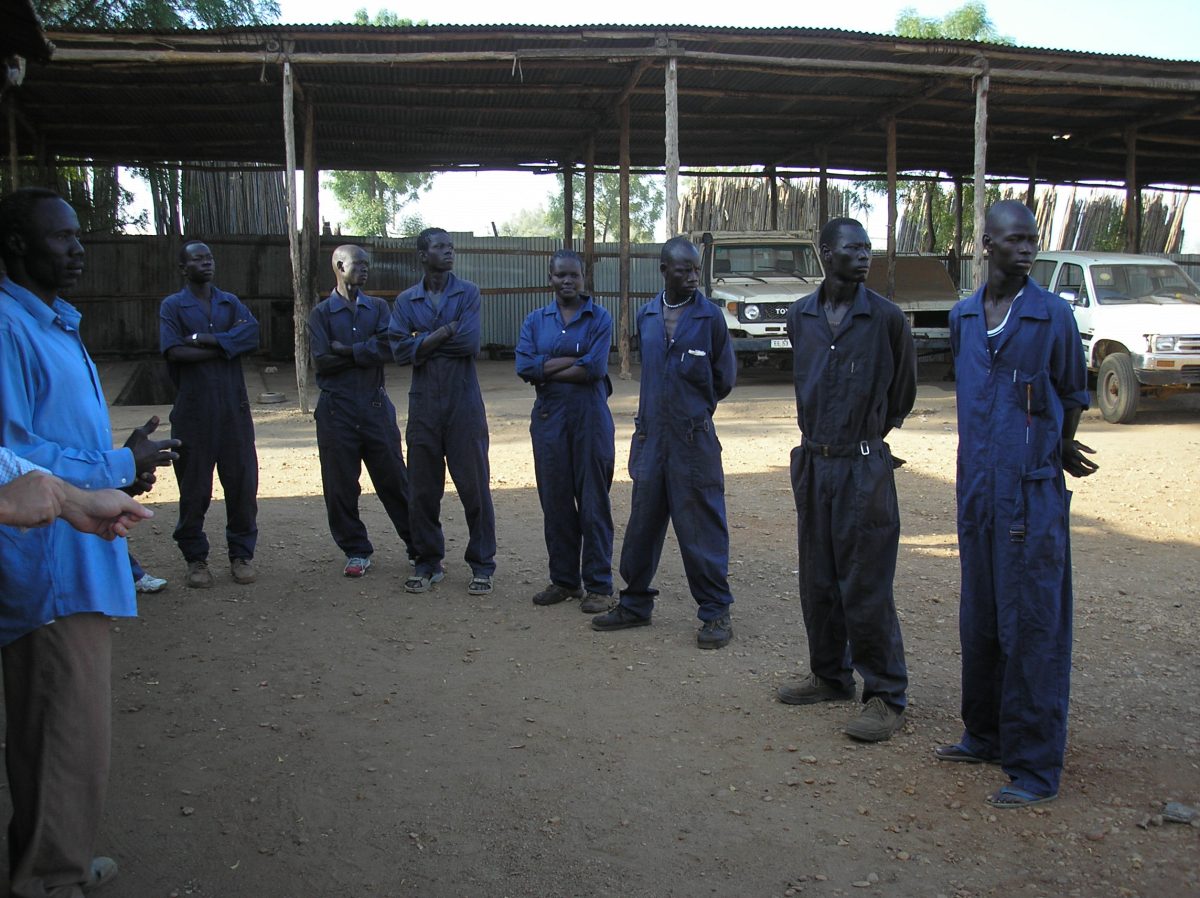 This project will provide support for 56 young returnees, both male and female, to implement and manage their own micro-business in Twic County, South Sudan. The project will empower returnees to create a sustainable source of income for their families and improve the social and economic development of their local community, reaching a further 336 people indirectly.
The 56 entrepreneurs will be provided with business skills and leadership training, small grants and start-up materials, a Voluntary Savings and Loan Scheme, and on-going technical support and monitoring. By generating new sources of income, the development of micro-enterprises will also reduce petty crime and local disputes.
The large influx of returnees from the North and from neighbouring countries to the South as a result of the referendum (for South Sudan's independence), has increased demand for already limited livelihood opportunities. The cost of return has also placed immense pressure on returnee communities. This project will support returnees and their families to provide for themselves and rebuild their lives, facilitating re-settlement.
Additional information
From 1983-2005, Sudan experienced Africa's longest running civil war, causing devastating upheaval, with an estimated 4 million people displaced within Sudan and 600,000 refugees fleeing to neighbouring countries.
As a result of the referendum in January 2011, South Sudan gained independence from Sudan in July 2011, becoming a nation in its own right.
Results
A total of 79 returnee entrepreneurs were given training and funds to support start-up businesses as opposed to the originally planned 56. Some of the new enterprises created include blacksmiths, bakeries, and mobile phone charging/money transfer groups. Due to their success a Village Savings and Loans (VSL) group was formed which now promotes saving and investment. Because of the new VSL group, new loans are now more readily available and members are able to earn interest on their savings. This project has provided returnees with essential skills and training to create sustainable livelihoods for themselves and ease their reintegration into the community.
Case Study
Nyanut Gut is a 35 year old mother. As a returnee from Khartoum she has been able to utilize the micro loans available through this project to fund her perfume and cloth shop. She is member of a local VSL group and was surprised to have received SSP10,000 (US3,500).
"My dream is to start bringing a truck of goods from either Juba or Khartoum, Insha alah (God willing)."

Nyanut Gut