Ophthalmic Care to IDPs in Townships around Khartoum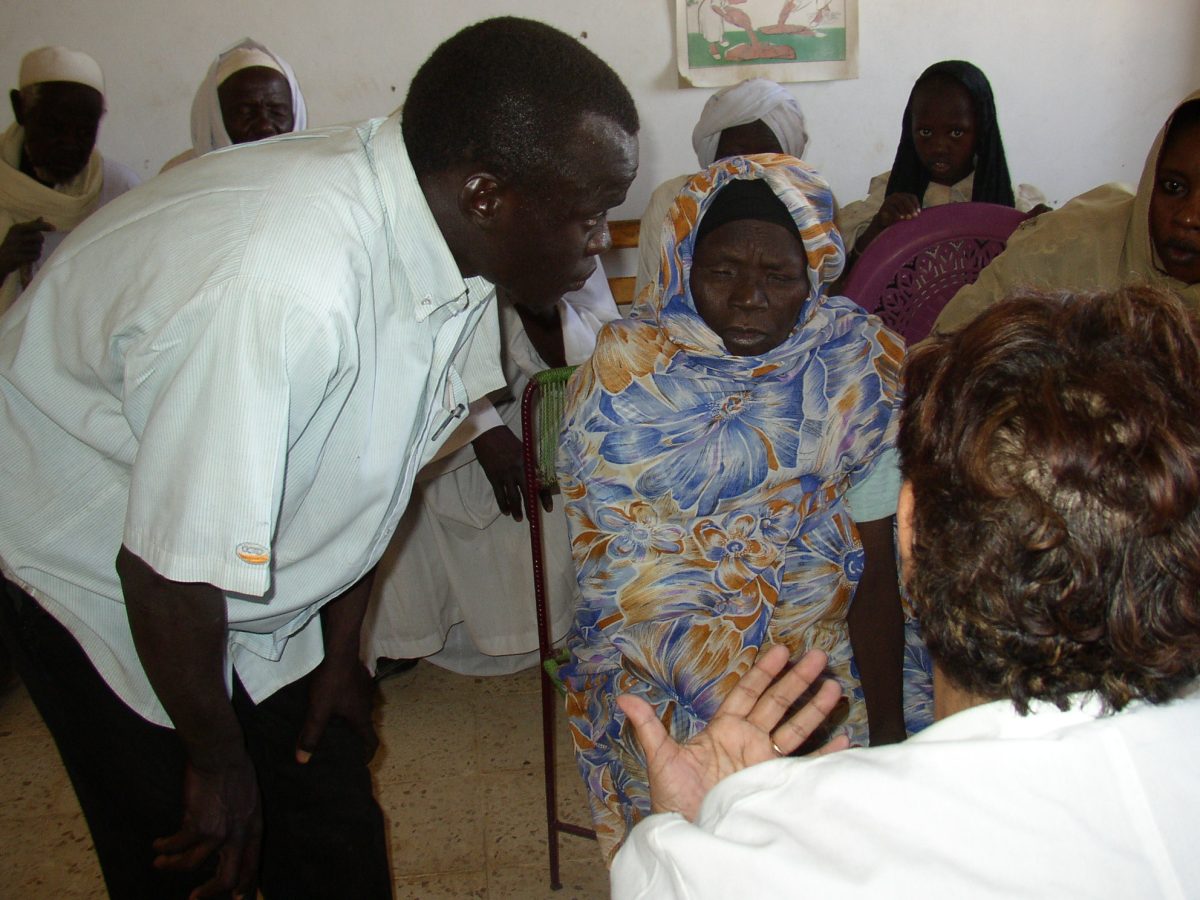 Published
November 1, 2008
---
This is the fourth year of funding from REI for this project. During the previous year the project conducted outreaches in twenty neighborhoods and IDPs settlements in Khartoum area and one week outreach in Kadugli hospital in the Nuba Mountains.
The activities of the project team included eye examinations; treatment for glaucoma and other eye conditions; provision of glasses; and surgery for cataract, squint, ingrown eyelashes (trachoma) and eye tumor. During the previous year of funding over 3400 people were treated in outreaches, 690 eye surgeries were carried out, and over 2500 people received either glasses or medications.
The eye care project works with the displaced people from the Southern and Western parts of Sudan who live on the outskirts of Khartoum. These displaced people have substandard living conditions with limited water and health services. The high rate of illiteracy and overall poverty contributes to poor health and aggravates the problems of eye diseases. Together for Sudan through its Eye Care Project is saving the sight of hundreds of people by provision of free treatment which includes eye examination, treatment (medicines and surgeries) and provision of glasses and corrective lenses.
Dr Nabila Radi, a Sudanese ophthalmologist, and a team of social workers, conducts the TFS outreach clinics. The team provides free glasses where appropriate and distributes free medicines for various conditions in addition to the eye treatment. A health and hygiene trainer gives advice and information on health and environmental issues, including personal hygiene, reproductive health, contagious diseases, childcare and appropriate treatments, particularly relating to traditional medicine.
This project gives many people the opportunity to return to some kind of work and thus to support their families. One beneficiary said: "To see is to live. Sight is very important for all people but especially for poor ones because they need to work and they do any work by themselves."
Case study
Abdel Halim ElSheikh Idriss; a man of 52 who lives in Haj Yousif with his wife, suffered increasing pain in his eye for four months. Because he is unemployed, having lost his job some years earlier, he was unable to pay for surgery which a doctor had told him was necessary. When he came to the Eye Care Outreach, Dr. Shadia determined that he needed urgent laser surgery which cost $250. After consultation with the project Director, they were able to arrange for Abdel Halim El Sheikh Idriss to be operated on at Mecca Eye hospital by a visiting foreign ophthalmologist. This saved Abdel Halim ElSheikh Idriss's sight.