Returnee Community Support Project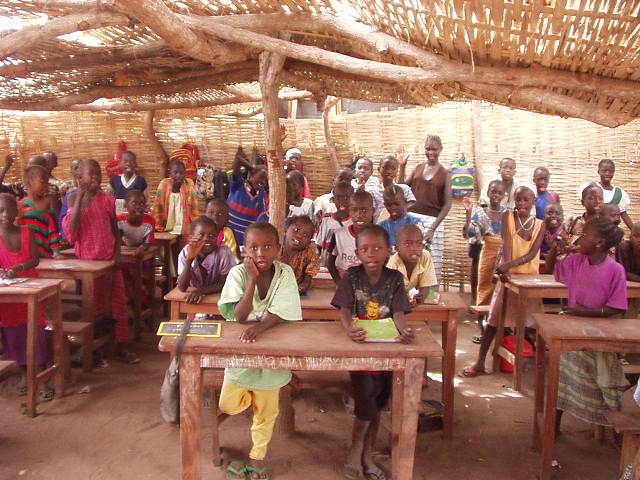 Published
November 1, 2010
---
The Karambenor project will support the returnees affected by the conflict to rebuild their lives and improve the social and economic development of the community. The 18 target villages of the project are in the Sindian-Sous Prefecture and the activities focus on needs identified by the returnees through meetings and discussions, with a special focus on the most marginalized (women, children and people with special needs).
The conflict in Casamance lasted 22 years and has had a serious and destructive impact on the livelihoods of the rural population. During the war, the civilian community suffered human rights abuses and massive population displacement, but despite a peace agreement in 2004, fighting continues to break out. In the Sindian Sous-Prefecture, villages have been repeatedly targeted in attacks by combatants anxious to control the natural resources, social systems have collapsed, families have been forced to abandon crops to escape the fighting and rely on already overstretched host communities for food. But over the last two years, refugees have been voluntarily returning to their home communities, anxious to resettle and rebuild their lives.
The project will: enable 10 children in the region to access education, receive food, school materials and medical treatment; give practical training to 20 farmers to improve agricultural productivity; provide equipment and training on beekeeping for new sources of income and food to 20 people; provide threshing machine to reduce women's manual workload for 140 families; raise awareness of sustainable use of natural resources and create tree nurseries. In addition discussions on HIV/Aids prevention and awareness, gender equality and human rights will be carried out across all these activities.
Additional information
The Karambenor project is a one year project that builds on the experiences of previous projects, specifically the CARRELIS project (which REI has funded) directed towards supporting returnees affected by the Casamance conflict and upscale the socio-economic development of their communities.
The Casamance conflict started in 1982 and has become West Africa's longest running conflict. The major causes that triggered the starting of the hostilities were a disputed land right reform, cultural discrimination and limited employment opportunities in the 1960s and 1970s. Although relatively low-level in comparison with other conflicts in West Africa and little known in the wider world, the humanitarian impact has been considerable; 3,000-5,000 people have died, 652 killed or wounded by landmines and unexploded ordnance; 2 ,60,000 people have been internally displaced and upwards of 15,000 people have sought refuge essentially in Guinea-Bissau and in The Gambia. Nonetheless, voluntary return movements are reported even if insecurity persists.
Results
Rebel activity decreased as the year went on allowing significant progress to be made in the second half of the year. A milling machine was bought which enabled local women to decrease the time they spent harvesting and milling grains. Electrical shortages meant the use of the machine was delayed, but once operational, it proved to be indispensable in providing women with more time to focus on their families and their own health. Indirect benefits extended to 140 households or nearly 1000 people. To ensure the sustainability of the project a committee of 14 females and 1 male was created, they organized a rental scheme of the machine to pay for upkeep.
An agroforestry seminar was held from July to August 2011, covering topics such as tree uprooting and transplantation, tree planting and seed purchasing. A total of 12, 862 plants including Eucalyptus, Malina, Mahogany and Moringa were planted. As a result there has been greater interest in the forest sector in the community and many locals have requested for support in establishing agroforestry. Furthermore, 10 women and 10 men received training on increasing crop yields from mobile trainers and nearly 300 kilograms of NPK fertilizer and 350 kilograms of UREA fertilizer were distributed. A tie dye group was also set up and they produced bed sheets, curtains and women's dresses for the local community. Lastly, a child protection package was given to 8 orphaned children with materials for school and personal hygiene. These packs gave these children assets to improve their attendance at school.