Educational Support for Karenni Further Studies Program (KnFSP)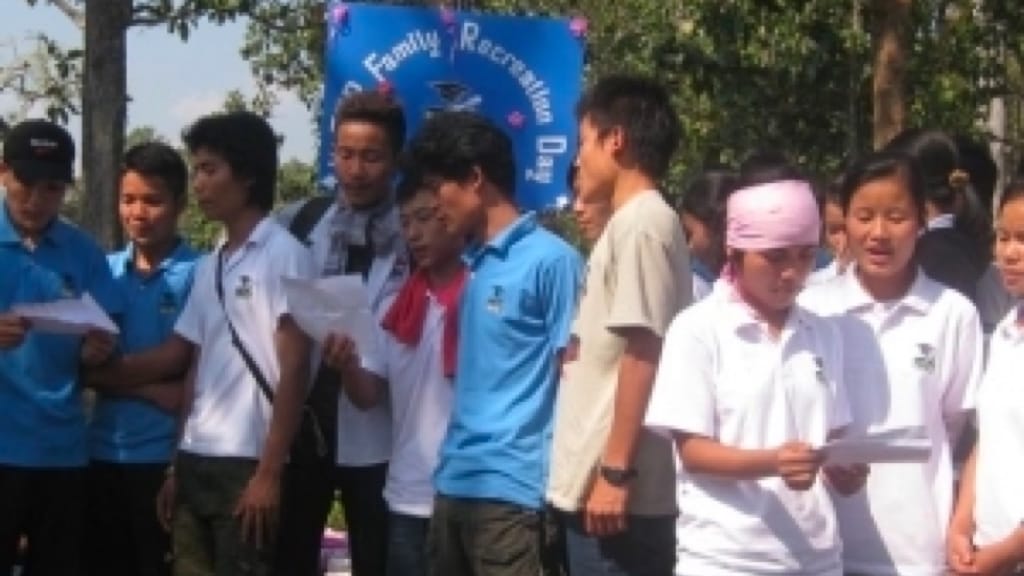 Published
November 26, 2012
---
This project enabled 63 refugees, aged 16 -21, to attend the Karenni Further Studies Program (KnFSP) for a year, in Karenni Camp 2 on the Thai/Burma border. The program provides a supportive learning environment where the young refugees can gain essential knowledge and skills for their future. The students learn subjects such as English, Maths, Science and Social Studies, as well as other subjects like Leadership and Management to build their capacity to take on leadership roles within the community after graduation.
In refugee camps on the Thai/Burma border, access to higher education is very limited and previously there was no educational program available for young refugees in Karenni Camp 2. KnFSP was established to meet this need and provide a space for young refugees to continue their education. In addition, through the current resettlement programme, the number of skilled workers has greatly diminished, so this program will help to mitigate against that that gap.
The KnFSP course runs for two years and in addition to the formal learning there are symposiums, work internships, leadership camp and community service outreach for the students. There is also an opportunity for the young people to be supported by mentors who are already based in community based organisations to provide a real insight into possible career options. Throughout the program, the school will include a women studies component into the curriculum to empower the young women attending, who make up 65% of the student's population.
Additional information
KnFSP is the only education program that offers higher education in the camp for young people aged 16-21 and was established by the community in 2008. It is located in Ban Mae Surin (BMS), otherwise known as Karenni Site 2, in Amphur Khun Yuam, Mae Hong Son Province, Thailand and has a population of approximately 3,500 people. In the last 4 academic school years, there were 66 graduates, of whom 70 percent are now working with community based organizations and schools, helping to mitigate against the loss of staff who have resettled to third countries.
Results
This year, the Karenni Further Studies Program (KnFSP) provided support to 61 students and they all passed the final exam. The graduation ceremony was held on March 22nd with 2012 participants including staff, teachers, parents and students.
Besides classroom education, KnFSP offered contextualized training in topics such as teaching, conflict solving and methods, and public speaking. The students participated in a mandatory 1.5 month internship at an organization in the refugee camp which, following this course, led to employment for all 26 graduates participating in this program.
Extra-curricular tasks such as Leadership Camp were conducted so students could explore their own leadership style and strengthen their understanding of youth's role in community and society building, especially related to Burma's future.
Case study
"Now after two years, I have graduated and ready to go back to my village and teach. I am confident that the knowledge I have gained from KnFSP will enable me to share it with children and young people in my village and the areas around."

Naw Gay Doh, KnFSP graduate
Seng Lott is a eighteen-year old Kachin who graduated from KnFSP last March with the highest result (4HD). During the internship period that all second-year students participated annually, Seng Lott worked with the High School, assisting the office with operational activities as well as conducting her own research to better understand the education system in the camp, from nursery and kindergarten level to high school; and also worked assistant teacher. Her outstanding performance and work ethics during the internship have resulted in an offer to join Kachin Education Department in her homeland Kachin State as a full-time staff right after graduation.
"I'm both excited and nervous about the new job. But I have trust in the knowledge and skills I have learned from KnFSP. I will definitely try my best to help my people".

Seng Lott