Empowerment and Sustainable Livelihoods for Refugee Women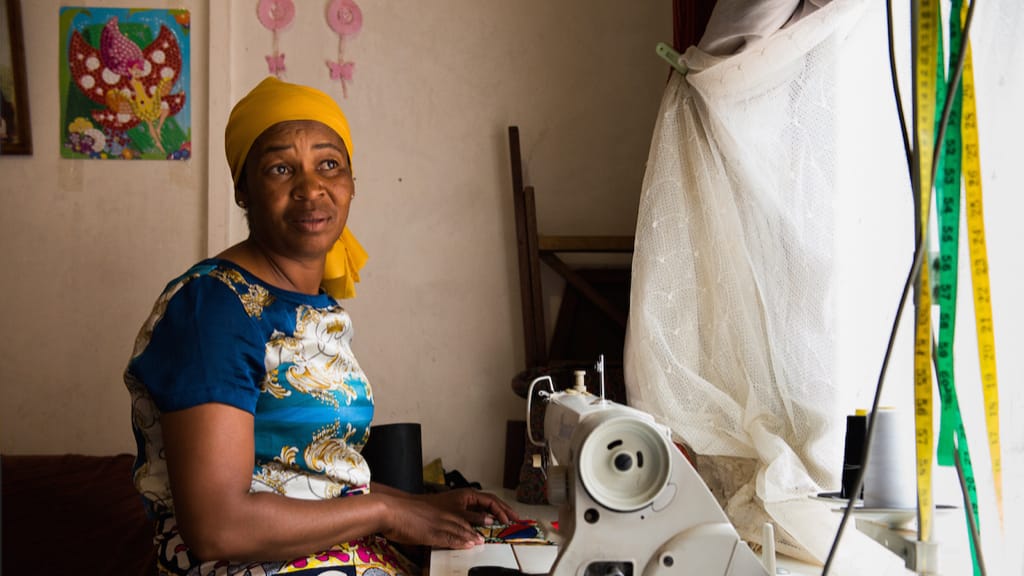 Agency: Bienvenu Shelter
This project will provide valuable skills and business knowledge development that will enable women in Johannesburg's Bienvenu Shelter to find jobs or start small businesses. REI funding will support the project's 12-month sewing skills training program whereby women can develop their skills and also improve their English and business knowledge. The project leaders will also offer childcare support to the residents of Bienvenu Shelter and the community as a whole, which will allow more women to take part in the sewing program. Overall, the sewing project will directly benefit 140 women from the Bienvenu Shelter by providing them valuable skills that can lead to a brighter future.
The women arriving at Bienvenu Shelter have faced many difficulties in securing a stable economic future, which in turn hampers their ability to support their families and settle in Johannesburg. Many of the women are asylum seekers from countries neighboring South Africa, while many others come from further north: Democratic Republic of Congo, Somalia, Ethiopia, etc. As a result of their backgrounds, most of the women lack the necessary English language skills for life in South Africa. In addition, the women must develop new skills in order to secure employment in their new environment. With the support of REI funding, this project will assist the women as they adapt to the unfamiliar circumstances brought about by the conflicts they fled.
Additional information
The Bienvenu Shelter was established in 2001 to provide a dignified place for the most vulnerable refugee and asylum seeking women and their children in Johannesburg. The primary aim of Bienvenu Shelter is to give women a safe space to live for up to three months while they establish themselves in Johannesburg. The shelter programs aim to improve the standard of living and self-sufficiency of vulnerable refugee women and their families. Over the years the shelter has grown, now accommodating up to 45 people at any one time, and continues to develop service that offer better lives for the women who use the shelter and for the local community.
Results
Bienvenu Shelter directly affected 131 women through their sewing, computer literacy and human rights programs. The sewing project saw 47 women graduate and 28 women received sewing machines to continue their craft. The computer literacy program saw 24 women graduate with a basic level of computer literacy with many wanting to continue training to improve more. The human rights project saw 60 women join and learn about issues in three workshops such as how to renew documents, changes to health care, access to education for foreign children as well as many other important topics. The women also discussed their own experiences and violence against women and children. The participants felt empowered by these workshops as they gave them the necessary tools to live in their host country.
Case Study
"A" was enrolled in the sewing income-generation skills training and was further supported by the grant of a sewing machine and a kit to start her small business. The combined incomes render the family self-supporting in almost all her basic needs. Most recently, before the current school term commenced, the Shelter provided some school stationary for the school-going children. The youngest, a 3 year old boy is enrolled in the Shelter's crèche. This allows the mother to continue engaging in income generating activities.