Green Farmers' Miyagi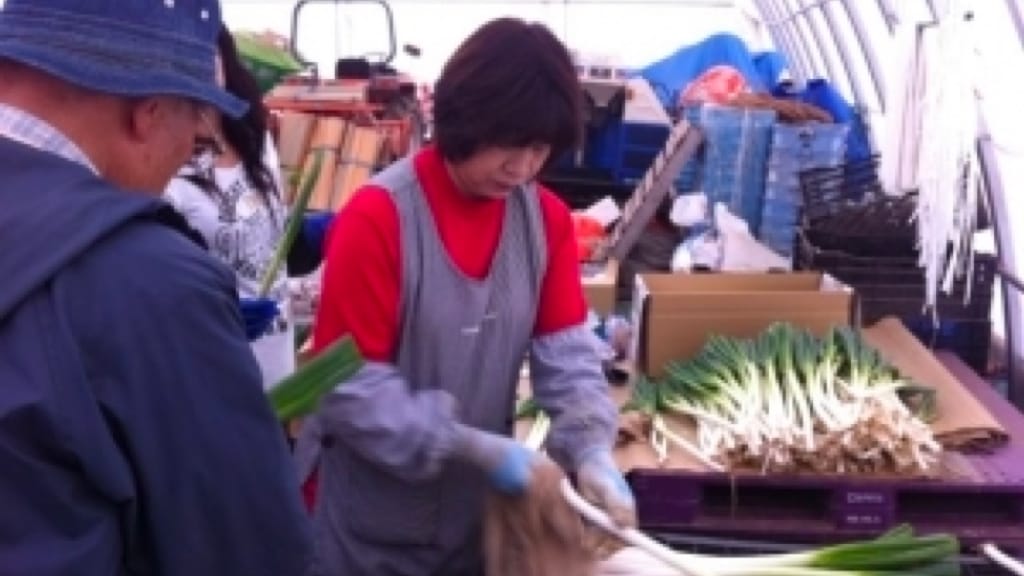 Published
December 20, 2013
---
Agency: OGA for Aid
This project is designed to revitalize farming and business in Minami Sanriku, located in the Tohoku region, which was devastated by the March 2011 earthquake. With previous funding from REI, the project coordinators have created a successful green farming initiative that is helping to bring income, jobs and a sustainable food source to the region. To expand the initiative further, the project now requires vital infrastructure, equipment and personnel to build upon its success. Initiatives such as these are essential in attracting people and business back to the area and in providing those who never left a sense of normalcy once again.
With the support of REI and other sponsors, the project coordinators are developing a green farming initiative and an "Omiyagi" business. Omiyagi is a play on Miyagi Prefecture, where the town lies, and omiyage, or traditional Japanese souvenirs sold by towns and tourist destinations. Since the 2011 earthquake, Green Farmers Miyagi have worked tirelessly toward developing their farming initiative from nothing into the largest farm in all of Minami Sanriku, supplying negi onions, spinach, and other seasonal vegetables depending on demand. With this success to buoy them and an infrastructure in place, the Green Farmers can now look to benefit from the increased "disaster tourism" to the area with a project like the Omiyagi business. The Green Farmers will also use REI funds to kickstart a kimchi production, as they believe demand for locally produced kimchi (ordinarily produced in South Korea) will rise this year.
Specifically, funds from REI will help build the Green Farmers' second processing center, a hybrid kitchen and workspace where local volunteers can bake and prepare the omiyage for sale in local hotels and businesses. Additionally, REI funds will be used to assist the purchase of a company vehicle, which will allow project coordinators to be more efficient and also independent of leases or donations from outside organizations. Finally, the project leaders will use REI funds to start producing kimchi from farm to market in the newfound space provided by the second processing center.
Additional information
In March 2011, Japan, and in particular Tohoku, suffered the worst disaster on record in terms of economic damage. Towns like Minami Sanriku were almost completely levelled by the tsunami following the massive Tohoku earthquake. Many of the Green Farmers project leaders and OGA for Aid members moved to Minami Sanriku within the next few weeks seeking to provide emergency support. Now some of them have stayed in order to help rebuild the city. REI previously funded the Green Farmers' first project, the farming initiative, and are delighted to witness its success.
Results
With this project, REI took a step aside the usual framework for support. This was reasoned with the need to do what REI does best, support people in need.
The Green Farmers Association choose to focus on farming, an area falling behind due to low support, despite its central place in the Tohoku areas history. The project allowed rebuilding of clearing of land and building start, in addition to farming which further led to cultivation of vegetables which were sold cheaply to local residents who now had access to and afforded fresh and nutritious food. Jobs and capacity was developed, and businesses was established.