Naw Ma Hei Paw's Story, Karen State, Myanmar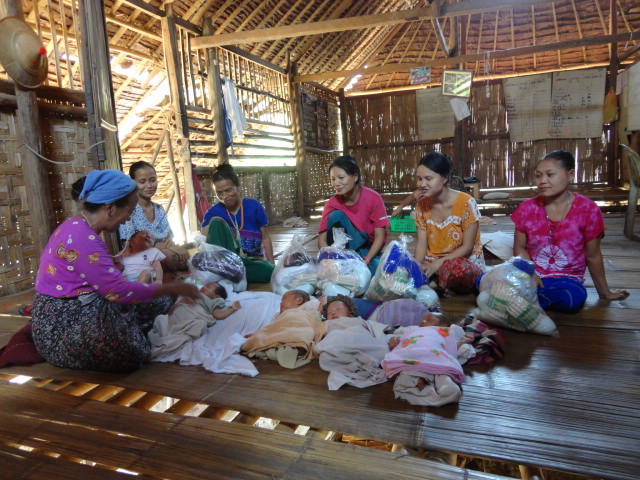 REI supports an initiative that provides baby kits to new mothers in Karen State, Myanmar. The region includes some of the largest internally displaced persons (IDP) population in the country due to decades of armed conflict that have devastated the country's ethnic minority communities. Each baby kit, which is provided through an ethnic women's organization called Karen Women's Organization (KWO), includes basic hygiene products and health guidance provided by community health workers. The kits help alleviate infant mortality rates in the region, which experiences some of the highest infant and maternal mortality rates in the world and where IDP women and children often suffer from extreme poverty and barriers to accessing health services and education.
Naw Ma Hei Paw is 43 years old and lives in the Ee Htu Hta IDP Camp. She had to flee her village because Burmese soldiers burned down all of the houses. She feels happy to be living in the camp, where her children can go to school and she and her family have enough food and clothes.
When Naw Ma Hei Paw had her child, she received a baby kit from KWO. She says: "The kit fulfilled my needs and really helped my family, I was so happy that my tear came out when I saw it. In the past, I never cleaned by babies with soap, I cleaned them with fruit. This is the first time I can clean my baby with soap and I can see she is happy and healthy. I hope the project will continue to help other mothers and babies."
Project funding covers contents of the kit, transportation for community workers that distribute the kits, food supplements, and the provision of health workshops. You can help support the Baby Kits and Women's Health Awareness Project by making a donation here.