A good distraction in challenging times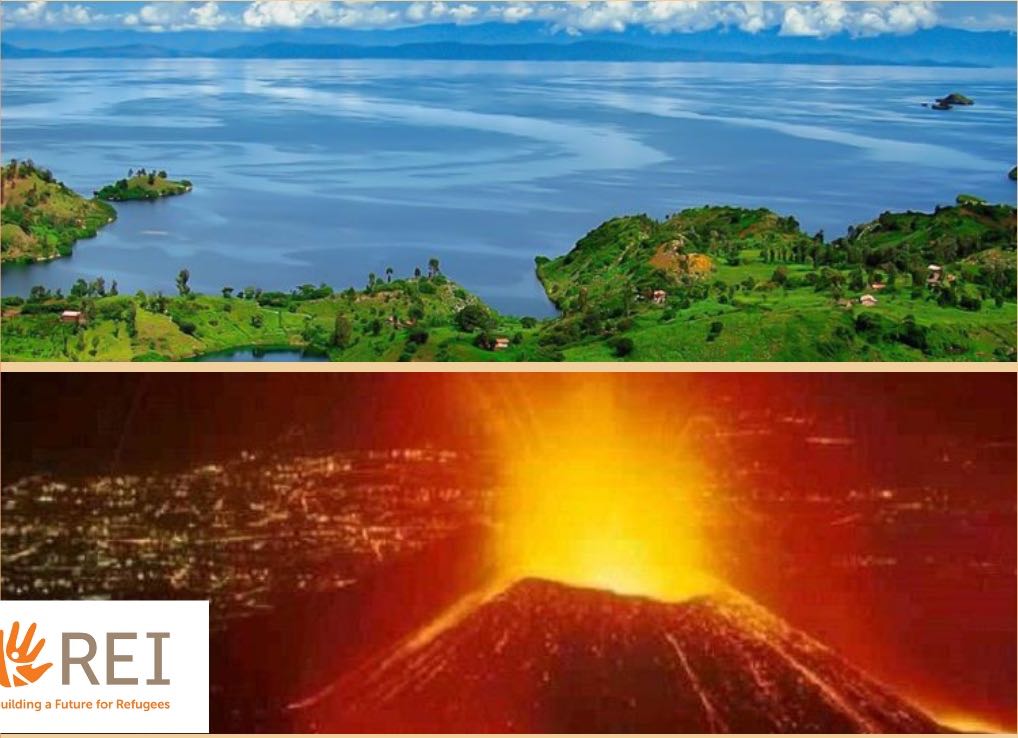 A good distraction in challenging times and an opportunity to support others:
"REImagine Rwanda" was REI's second virtual walking challenge
On June 19th REI's second virtual walking challenge started.
The virtual walking challenge is a sort of 'race' along a fixed path, that could be anywhere around the world.
How it works: After logging in and joining the race, participants connect the site to a google fit or health app and the amount of km made by walking, running or cycling are automatically registered on the route. Once every 10 km there we set up 'Milestones' to give information about the places the route is virtually taking, or some other information about the event. We decided to set up our challenge in the East-African country of Rwanda.
We chose Rwanda because it has a well known history for the million of refugees fleeing the country in the 1990s and then coming back in the last decade due to the incredible economic recovery, and social development. We wanted to offer an image of Rwanda different from the one people used to have. It is still the country that suffered the genocide in the 1990s, but now it's called the 'Singapore of Africa' for a reason!
Through the Milestones we offered pictures and information about the culture, the food, the natural places, and some historical information as well about this beautiful country to make our participants live the experience at 360°!
The walking challenge lasts 20 to 30 days (depending on the time of year). Everyone goes at their own pace, so even if participants are not fitness enthusiasts they can still take part, or just sponsor it directly from the mymission website or through the REI's official website. After only 11 days we reached the incredible amount of US$1,000!
Every contribution is appreciated because even a small amount can help us support projects in Africa and South-east Asia – projects FOR refugees BY refugees.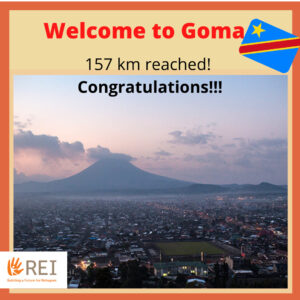 Part 2. A big thanks to those who walked with us!
Our virtual challenge was a success!
The REImagine Rwanda walking challenge finished on July 10th and when we asked our challengers what this activity has meant for them, these were some of the feedbacks received: 
Challenging, motivating, fun.
Enjoyed exercise and knowing the new country.
A good distraction in rough times and a possibility to help others (meaning REI and the people REI support) at the same time.
A reminder of how easy it can be to help people
REI gave more meaning and flavour to steps.
I could widen my prospective about something far away from my reality. I loved it
The majority of people participated from Asia, with a few from Europe and the Americas. We couldn't ask for a more international atmosphere! We, at REI, set up the challenge in Rwanda because we thought it could be of interest to many from an historical, and cultural point of view and all our participants really enjoyed discovering this beautiful country through our Milestones, here is what they thought about it:
-Now I know more about a country we generally have a very little knowledge about. I loved the challenge because I had the chance to learn more just by walking and it's was very entertaining!
-It's been interesting reading and learning. The milestones were executed well with just the right amount of information and just frequent enough to be a source of extra motivation.
-It was motivating having a milestone to reach: it was stimulating and interesting!
For those of you who are reading this blog and haven't taken part in any walking challenge so far, did our participants feedback make you a little curious about it? if not some of them would like to add some more to finally convince you join our next challenge:
-It's easy, stimulating and involving
-It's fun and competitive and connecting
-I think it's a good motivation to go and exercise while also contributing to a good cause.
-People would know more about something that usually isn't considered just because is far away and its culture or political situation does not affect us. It's important to know more about those realities.
-Because it does show that what we take for granted and what we complain about in the comfortable middle classes isn't really comparable to what others experience. Indeed, we mostly got to choose when to travel at our own leisure. Not everyone gets that choice.
They couldn't describe better what this experience has been for us as well. We would like to thank them again and those who sponsored us all the way through Rwanda. At the end of the challenge we able to raise $1,280!
We hope to see you all again for our next challenge.
If you would like to know more on our walking challenge event, you can contact us directly through our email or in the comment section.