Our Commitment to Sustainability SDG 8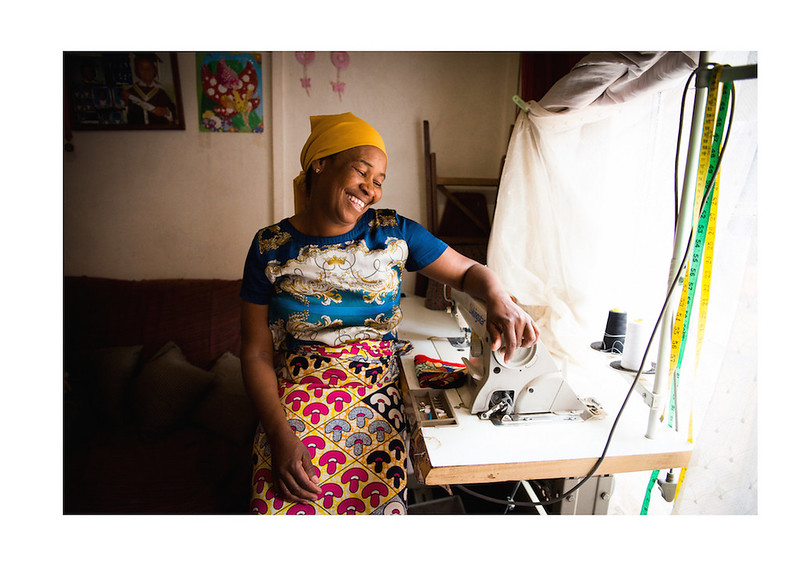 Published
November 16, 2022
---
In this blog we highlight the projects REI supports that contribute to the achievement of Sustainable Development Goal 8, Decent Work and Economic Growth.
<< TARGET 8.1: Sustainable Economic Growth >>
Community-led projects are culturally-applicable to the region. The Prevention, Education, and Training for Addiction Project uses natural methods and local material for a 90-day detoxification program.

Many graduates return as staff members and addiction trainers, enabling sustainable program continuation.
<< TARGET 8.2: Diversify, innovate, and upgrade economic productivity >>
The Urban Refugees Entrepreneurship Program Nairobi, Kenya, provides over 60 refugee youth with Entrepreneur training annually. Beneficiaries are trained in practical technical courses, ranging from electrical engineering to fashion and design.
<< TARGET 8.5: Full employment and decent work with equal pay >>
Over 50% of the beneficiaries in the Entrepreneurship Program are young women, primarily those that do not have families to support them.

Increased involvement of women in business challenges the perception of gender roles amongst refugee families in Kenya.
<< TARGET 8.6: Promote youth development, education, and training >>
The KSDC human rights program in Karenni camp 1 on the Thai-Myanmar border offers "life skills training" to youth in the camp and inside Myanmar.
Students undertake internships at local community-based organizations (CBOs) to exercise new skills before going to work in the community to use those skills.
<< TARGET 8.8: Protect labor rights and promote safe working environments >>
The Urban Refugees Entrepreneurship Program
Legal aid clinics are held to ensure refugees have access to information about Kenya and their situation as refugees covering the laws and rights related to them.

Identity and status documentation is particularly emphasized to reduce incidents with the law enforcement agents