Law Wha's Story, Karenni State, Myanmar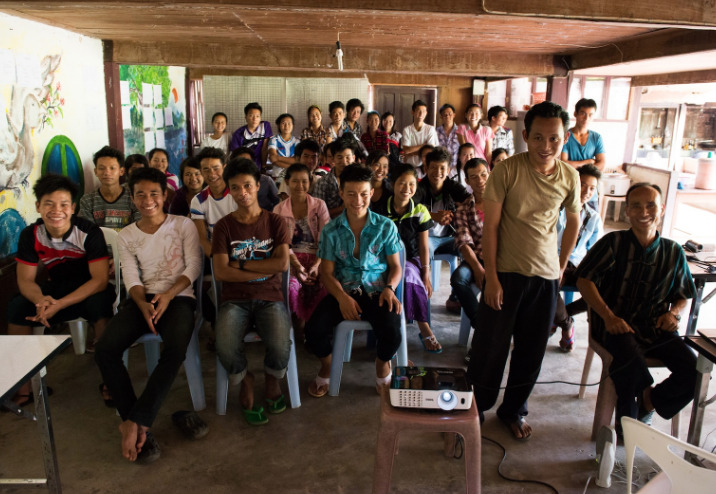 One of the projects supported by REI is the Karenni Social Development Center (KSDC) in Karenni state in eastern Myanmar. The program runs nine-month courses that train young refugees to be aware of their rights and understand the law and democracy as well as care for the environment and leadership skills for working with their communities. Graduates of the program have gone on to work in committees in their refugee camp and non-governmental organizations (NGOs), as well as teaching other refugees about their rights within their home communities in Karenni state.
Law Wha is 25 years old from Karenni State. After moving around to several villages throughout the region with her family due to hardships arising from their economic situation and oppression under the government, she fled to the Karenni refugee camp with the hope of finding a job in Thailand to make money and provide for her family. However, because of her status as an undocumented migrant she had to return to the refugee camp and decided to go to school for futher studies to improve her future.
To continue her education, Law Wha chose to apply to the KSDC because of her interest in human rights, environment, and the rule of law, which are forbidden subjects in Myanmar. She says:
"Before attending this training course, I had never thought about political issues and how I could make positive change in my community. Rather, I was only thinking about eating, drinking, and being happy throughout my life. But since I started attending this training…I have started to think about Karenni state and how to regain our basic rights, which we have lost."
Law Wha hopes that training courses taught by the KSDC "will continue in the long term for generations to come, because the knowledge taught in this course is very important to our community and for all human beings."
Project funding covers students' healthcare, teachers' salaries, as well as utilities and equipment used by the center to teach their courses. You can support the KSDC by making a donation here.