Casamance Refugee Returnee Livelihood Support Project (CARELLIS)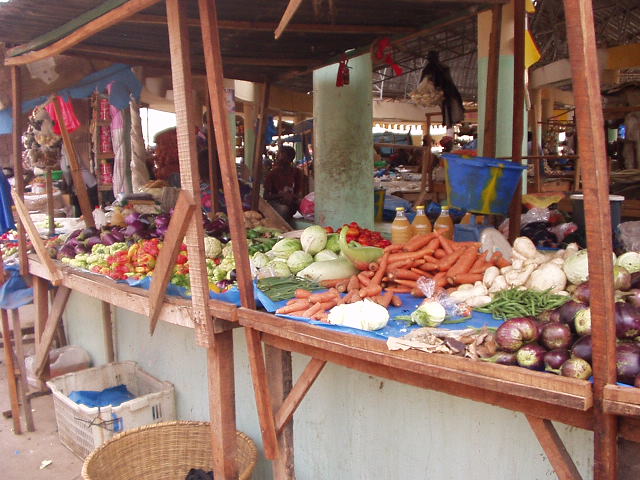 The purpose of this project is to enhance the sustainable livelihoods of the returnees in the Sindian-Sous Prefecture (Region of Ziguinchor, Senegal) and of their communities.
The CARRELIS project is a one year project that builds on the experiences of the Refugee International Japan supported 2008 CARA project, directed towards supporting returnees affected by the Casamance conflict and improve the socio-economic development of their communities. The target villages of the project are in the Sindian-Sous Prefecture and the activities focus on needs identified by the refugees through meetings and discussions.
The CARRELIS project will support the returnees affected by the conflict to resettle and rebuild their lives in Casamance region, thus, strengthening their communities social and economic development. A special focus will be dedicated to the empowerment of the most marginalized (especially women and youth) through human rights awareness and literacy courses that will enhance the populations' capacities to advocate for their rights.
Expected results
Returnees' and their communities' capacities in improved production and marketing techniques are enhanced as well as their socio-economic entitlements;
Sustainable management of natural resources in the returnees communities is strengthened;
Communities' awareness on HIV/AIDS prevention, gender equality and human rights is enhanced.
Strengthened capacities of women to organize themselves for the protection of their rights and to enhance their economic performance.
Specific activities that will be undertaken to support the achievement of these results are: conservation, multiplication and improvement of seed production for returnees; provision of a loan arrangement for farming implements; training for improved agricultural productivity; training and support for beekeeping; support to reforestation projects; and provision of literacy courses and leadership training to strengthening women's economic empowerment.
CU has a longstanding history of interventions in Casamance and has been active in the region since 2002. In collaboration with local partners, CU has run a number of projects promoting local peace-building initiatives, strengthening social structures and building enterprise capacity of communities.
Result
65 returnees received an initial supply of seeds and support during the seed, distribution and planting phases. 126 returnees received seed from the seed bank and the seeds were distributed on a loan base of 1 to 1, which is payable after harvest at the end of the farming season.
50 producers received agricultural training on how to improve productivity. In addition, 30 returnees were trained in the sustainable use of forests, environmental protection and tree planting. The training on natural resource management enhanced the capacities of 30 returnees (16 men and 14 women) in sustainable use of forests, environmental protection and tree planting. Through tree planting and nursery preparation and management exercises within the community, a further 600 men, women and young people were reached with these key messages. .
41 returnees received training in beekeeping, acquiring knowledge and skills in managing Kenyan Top Bar hives to generate income. Of the 41 attending the training, 31 were young people (17 girls and 14 boys)and have started to work as beekeepers.
Case study
Daouda Diamme' was born in Diaboudior Frontier, Casamance, in 1974. Daouda has a total of 26 dependants including his own family. Eleven of these dependants are women and girls. He fled into The Gambia in 2002 after a month of fighting between the MFDC and the national army. In 2007, he and his family decided to voluntarily return home to restart his life in his own village. Through the seed distribution of the CARRELIS project Daouda and his family received one bag of 100kg of decorticated groundnuts.
The crops did very well and he is expected to get an estimated seventeen 100kg bags of non-decorticated groundnuts this year. With the production the family was able to obtain, Daouda will be able to return the seeds received to the community seed committee and use the rest for consumption, selling and conservation for next year's farming.