Jonathan's internship 2018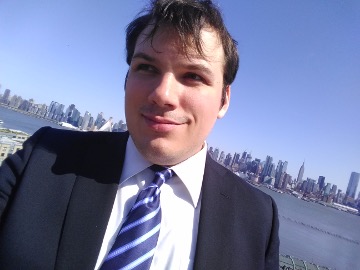 Published
September 9, 2021
---
Hi everyone! My name is Jonathan Freiermuth (29) currently in the United States where I also hail from and I had the pleasure of interning at REI for around 4 months in the Spring of 2018 while I was attending Temple University's Japan-based Campus. After I graduated I was freelance writing for a Tokyo-based startup called Eat Pro Japan and am currently working for the Ocean County Government in my home state of New Jersey for the Board of Elections.
During my tenure I was given a lot of freedom to choose how best to utilize my strengths as an International Relations major in college by REI Director Jane Best. Due to this, my main focus during my time at REI was to conduct a regional market research project to identify smaller-sized Japanese companies that were attempting to increase their Corporate Social Responsibility (CSR) profiles in the global economy, and to see if REI could collaborate with these entities in the future. It was very fulfilling work from my end, so I really enjoyed the opportunity. I was also able to create/edit educational materials for our outreach drives to local area high schools and middle schools.
As a small non-profit the interns at REI play a large role in the functioning of the organization as a whole, luckily I had a really great co-intern pal named Antoine who helped me a lot when I started and got me up-to-speed. To sum it up, I feel REI's workplace environment is one that requires collaboration but in a way that accentuates everyone's personal strengths very well.
I feel that the time I spent at REI had a large impact in helping my professional development, both then and now. The managerial methods and work environment gave me a comprehensive understanding of a Japanese-style office atmosphere, which involves nuances that don't necessarily exist in a more Western-oriented office context. This was an invaluable resumé booster in helping me secure job interviews with Japanese companies in nearby New York City after I returned to the U.S in 2018. My current role sees me working for people in under-represented communities in the U.S. and I like to think that too is an extension of the core values of respecting human dignity which Refugees Empowerment International embodies.
While my background was in policy studies and government, REI has had people from many different backgrounds. It doesn't matter if you're a graphic designer, software engineer, or music studies major, if the international humanitarian sector is something you feel passionate about I would highly recommend you join REI's pursuit to empower the refugees we serve through our programs.