Fundraising in Kanazawa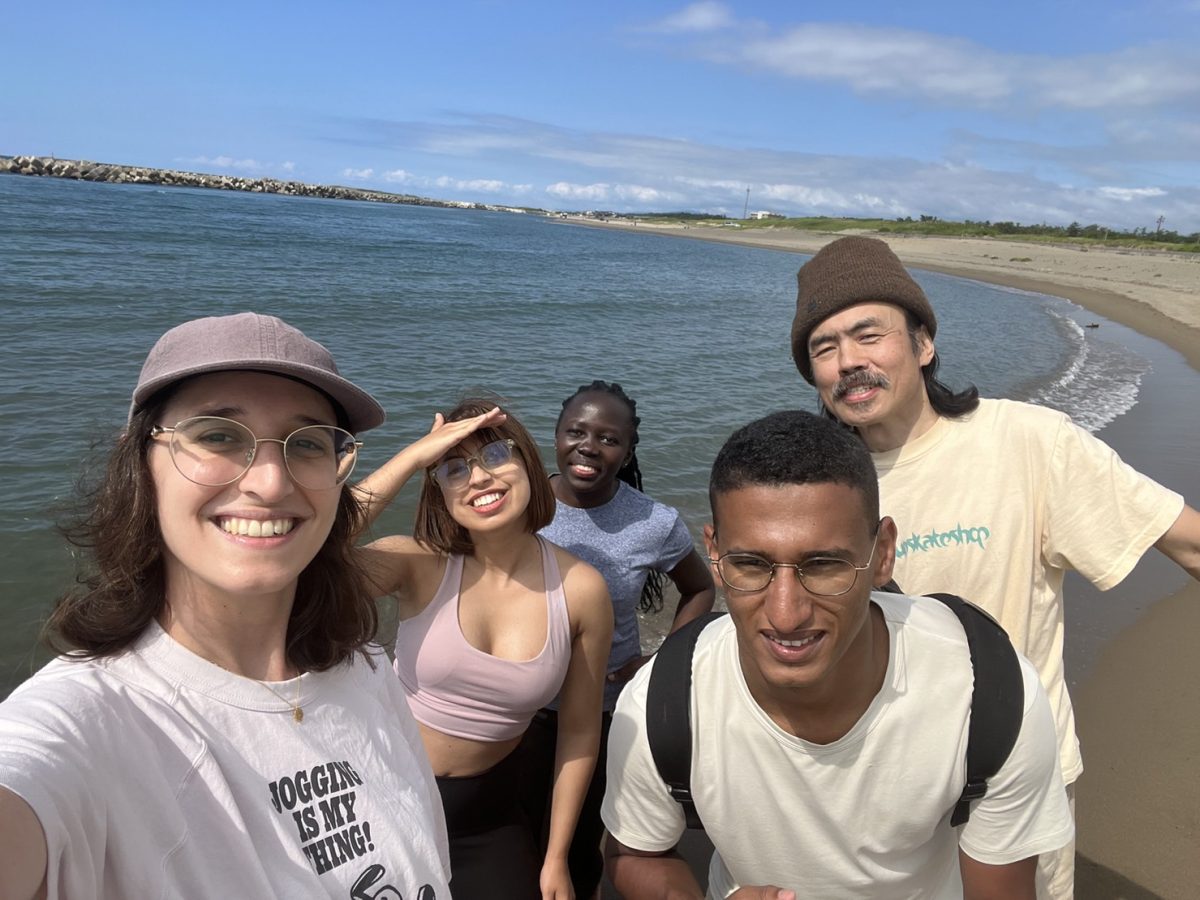 There has been lots of fundraising action in Kanazawa in the last year. REI team member Dorsaf Gatri has organised two events that have raised over ¥200,000 for REI.
In November 2022 Dorsaf arranged Kanazawa International Dining in a beautiful traditional Japanese house. Participants prepared dishes such as Lebanese Tabbouleh, Tunisian chicken couscous, Mexican tacos, French ratatouille and Mousse au chocolat. There were 21 guests and the Tokyo team joined them online for a Q & A session.
This event was followed in June 2023 with Beach Yoga – 45 minutes of yoga with Saphira Yukino, known to her friends as "citizen of the earth". After the yoga everyone shared food that included Tunisian Shakshuka and Mauritanian hibiscus juice. With such an international group they discussed the refugee policies of their respective countries and attitudes towards their neighboring countries. The afternoon ended with Makoto san playing Shamisen.
Why did people participate?
Ebnu (Mauritania): "I donated because it was a good cause and I come from a country where people need such an initiative so it hits close to home."
Sarah (Lebanon) : "I donated because Lebanon has one of the biggest refugee populations in the world, and my heart breaks for the small children who will never get to have a normal childhood."
Sheina (Kenya) : "I saw the description and felt it would be for a great cause and decided to join."
Monse (Mexico) : "To be empathetic. You never know how what you donate can make a difference in people's lives."
Saphira (Japan/ Germany) : "I like supporting causes like these especially this one because it's focused on empowerment instead of just helping out!"
Ashley ( US): "Honestly knowing how much money I donate and what can mean for a refugee was very convincing for me. I appreciate the work and details you put in your events."
Alex (UK): "If you are a refugee that means you are suffering and you need help. Unfortunately, there are too many cases where not enough help is being provided, which is why this kind of event is so important. The fact that it also looks like so much fun for the participants is a great bonus! (Also, the organiser of the events is working really hard to make them good and I want to show my support for that)."
Lucy (France/Germany) : "It's just the best feeling to participate (even in a small way) in trying to make this world a little bit better. Specially living in one of the safest and wealthiest places on earth, I am aware how fortunate I am and how unfair life is. The fact that REI supports long lasting projects and empowers those in need is great."